MasterChef's Daksha Mistry Serves Up Stunning Inter-Cultural Menus for Weddings, Parties and Corporate Events
Daksha Mistry, the passionate culinary entrepreneur famous for dazzling the judges on Masterchef, is now serving up mouth-watering international menus that are tantalising taste buds at weddings, parties and corporate events across the UK. She also appears on BBC Masterchef as a Guest Judge, watch Daksha pass on her critics on 20 April 2017.
Brides, grooms, event planners and all of their guests now have a unique opportunity to enjoy food from a bona fide gastronomy superstar – one who repeatedly wowed the most fastidious judges in the world of food.
Daksha's sought-after catering company, Daksha's Gourmet Catering, serves up multi-cultural menus for inter-cultural weddings, special events and corporate occasions, where the food must impress critics almost as discerning as the TV judges.
With every menu tailored to the client's exact wishes, and all dishes drawing inspiration from Daksha's Indian, African and European roots, all guests can be assured of a culinary experience that will have their taste-buds tingling. From the show-stopping authentic Indian dishes that Daksha showcased on Masterchef, to more innovative takes on traditional meals, Daksha's Gourmet Catering offers a fresh take on international cuisine, with menus that traverse global palettes effortlessly.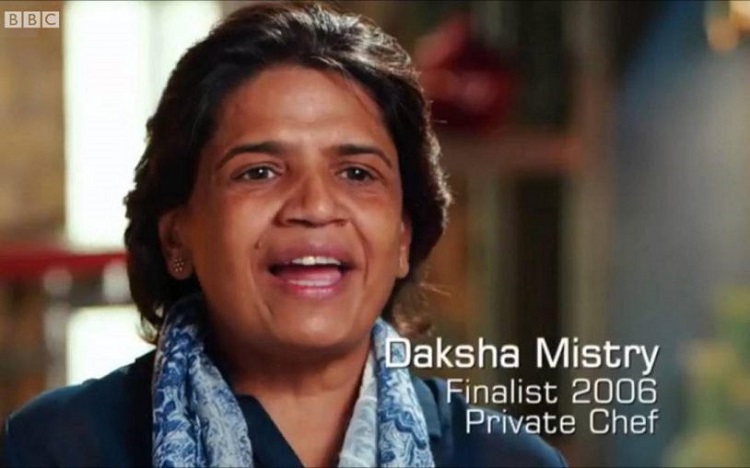 James Perkins, owner of majestic wedding venue Aynhoe Park says, "Through the numerous events that Daksha has catered for at our venue, she has demonstrated she pours her heart and soul into her culinary endeavours – and she's brought that sense of verve and vitality into her own catering business. Every client receives their own bespoke menu, developed by Daksha herself, drawing from several global cuisines to create show-stopping dishes that are sure to impress even the most critical of guests."
Daksha adds, "We specialise in inter-faith, inter-culture weddings and corporate events, with my talented team able to put a unique spin on any dish, creating contemporary menus with a real personal touch."
Whether clients are seeking a traditional wedding breakfast, a mouth-watering multicultural buffet for a special event, or a five-course extravaganza designed to impress potential partners at a corporate event, Daksha can summon all of her culinary expertise to craft a bespoke menu which fits every client's needs.
As one of the few caterers with an affinity for various cuisines, Daksha can accommodate special requests with aplomb, providing imaginative, attractive and delicious catering for any event.
Daksha also runs cooking classes that have proved to be incredibly popular with clients. Some brides like to gather friends for an exciting cooking class in place of a raucous hen party, while corporate clients can use the culinary lessons as valuable team-building opportunities, designed to help their colleagues bond.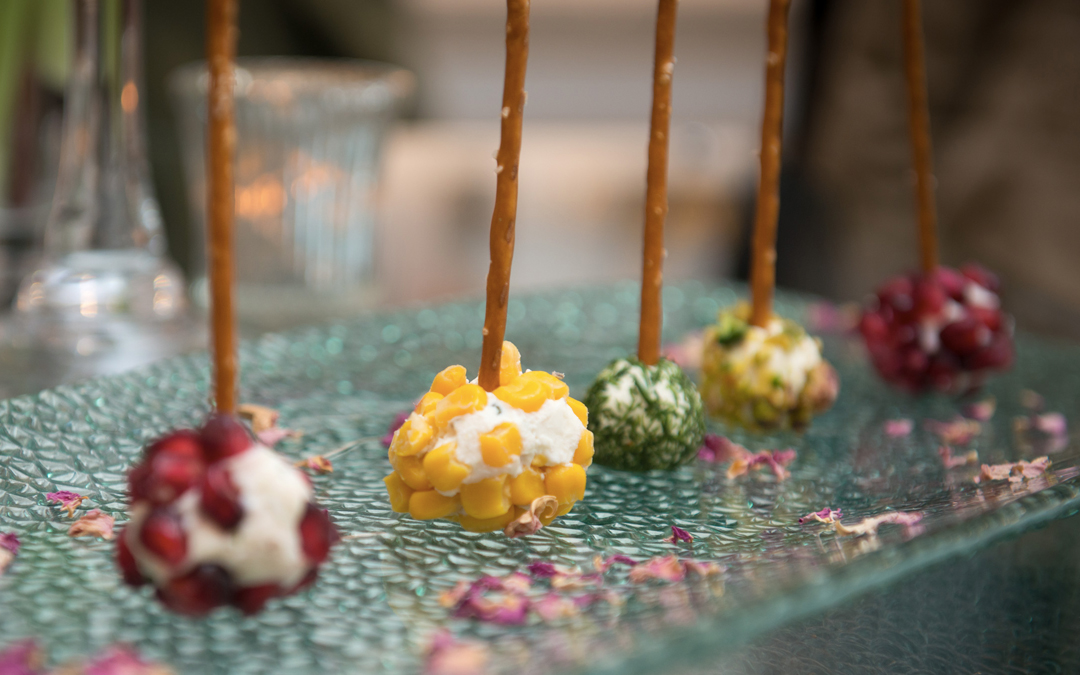 Masterchef Finalist Woos Brides & Grooms-To-Be With Global Gourmet
Daksha recently rebranded her business underpinned by her concept of "Global Gourmet", taking classic dishes from every cuisine imaginable around the globe and reinventing them with her own contemporary take on them, impeccably presented and always delicious. Dakshas talent lies in her ability to remain faithful to age-old flavours or effortlessly combine cuisines together to create unique menus for intercultural and same sex weddings.
Whether brides or grooms from the G Wedding Directory are after quirky breakfast canapés or a four-course luxury dinner, whether their taste is innovative, classic, contemporary or fusion, Daksha and her team can deliver with style and panache all over the UK.
In an industry where churned out dishes and set menus can be the norm, Daksha prides herself on her bespoke approach to same sex wedding catering, where each menu is a reflection of the couple's personality, style and cultural backgrounds.
And if that wasn't exciting enough, same sex brides and grooms may want to find out more about Dakshas fun filled and inventive cooking class hen nights; a riot of colour, mouth-watering food and laughter, where Dakshas fun sense of humour is as evident as her culinary talents.
Source: G Wedding Directory
This story has been reproduced from the media. It does not necessarily represent the position of Dakshas Gourmet Catering.