From Humble Beginnings, to Finest Gourmet
Hailing from the western Indian state of Gujarat, brought up in East Africa and moving to Britain during her teens, Dakshas life has made her uniquely placed to merge the culinary heritage of India with global cuisines, creating a signature brand of inimitable food.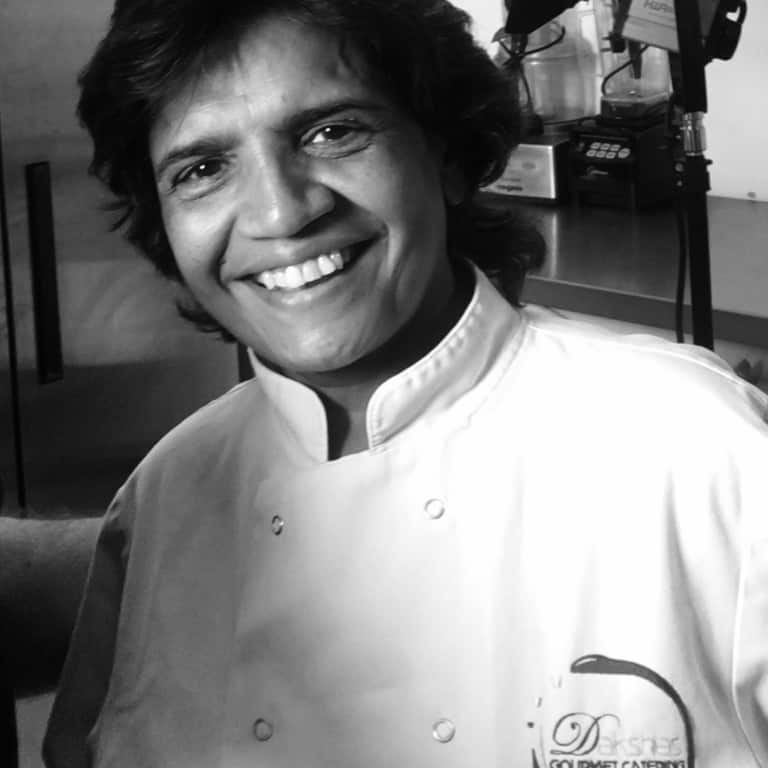 From MasterChef to Master Caterer
Daksha is very passionate culinary entrepreneur, she took her first steps in making her passion her career when she took part in BBC's MasterChef, where she emerged as a finalist and came second.
Daksha Mistry, had a dream to develop a boutique catering company in the busy food hub of London. In 2007 that dream became reality in the form of Dakshas Gourmet Catering.
Daksha and her team of passionate, professional and experienced staff who work hard to ensure every client experience are exemplary.  Our key management staff head up a large team of experienced and passionate employees.
Daksha's enthusiasm extends to showcasing and educating about food, cuisines and nutrition. She has been a regular guest presenter for Hospitality & Catering News, as well as key note speaker for a number of corporate events.
She is currently very active in Pan Out London, a project that involves teaching school children in London new catering, hospitality & entrepreneurial skills for the future.
Fine Dining from Dakshas Gourmet Catering
Dakshas Gourmet Catering provide a sought after range of services that include fine dining for weddings and corporate events at some of the UK's most opulent venues. Dakshas Gourmet Catering is repeatedly lauded by customers as amongst the finest experiences they have ever had.
Daksha herself has been extensively featured in the British food media, and offers other business a range of consultancy services, including recipe and menu development and training chefs in newly launched or established restaurants.
Tell us about your next event, and let us dream up up some unique ideas.