On Monday 27th March, 10 MasterChef: The Professionals finalists hosted a dinner for over 60 people at Adam Handling's restaurant, The Frog E1 in Shoreditch, in order to raise money for SSAFA, the Armed Forces charity.
The dinner was a huge success, with total proceeds from the charity raffle and ticket sales raising over £9.4k for SSAFA to help continue its lifelong support to serving personnel, veterans and families.
Adam and fellow participant Andi Walker, MasterChef: The Professionals 2015 finalist, decided to host the dinner after hearing about a war hero, Albert Simpson, who had been scammed out of £10,000 by con artists selling fake arthritis medication. The chefs were particularly affected by the story and decided to raise money for veterans like Albert.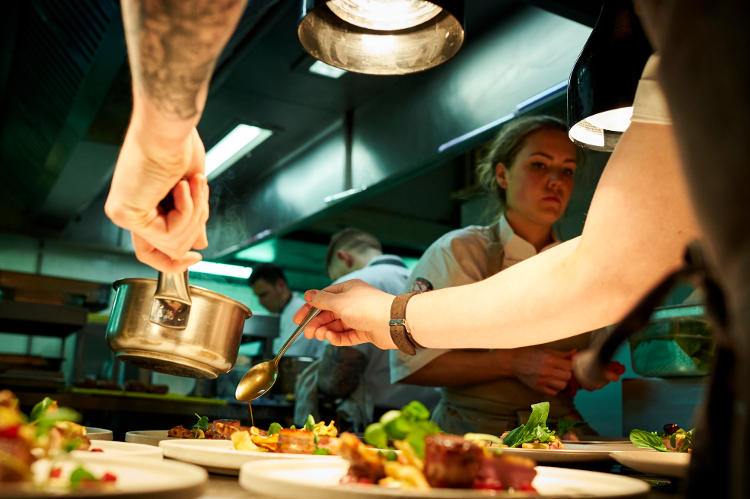 The dinner was the second in a series of charity dinners that Adam and the other chefs will be hosting. In November 2016, Adam and Andi also hosted a dinner to raise funds for Dementia UK.
Guests to the event enjoyed a delicious 5-course meal cooked by the chefs, who included Elly Wentworth, runner-up of MasterChef: The Professionals 2016 and Mark Stinchcombe, winner of MasterChef: The Professionals 2015, and were served by military personnel throughout the evening.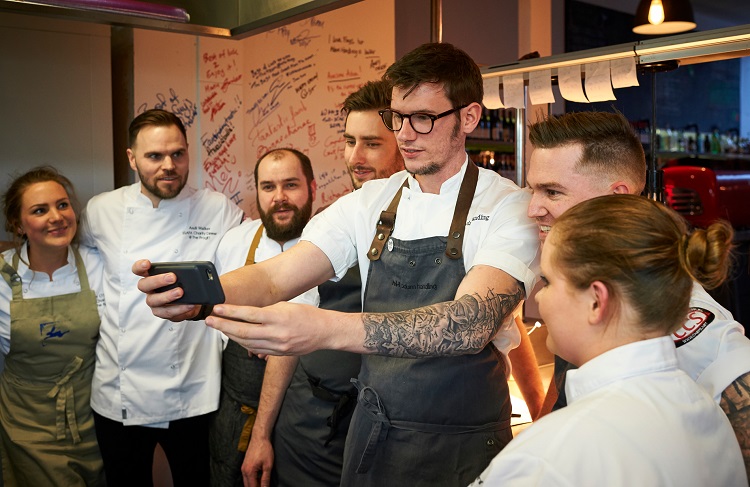 Adam Handling, Chef Patron of The Frog E1, said, "I am overwhelmed by the support we've had from the public in raising money for SSAFA. As someone with a military upbringing, the charity is particularly close to my heart and something I wanted to get involved with."
Tegan Jones, SSAFA Director of Fundraising said: "We're delighted with the funds raised for SSAFA by Adam and his team.  The money will go towards providing vital support to the Armed Forces community, veterans and their families and will make a significant contribution to the work that we do. It was an incredibly special evening and SSAFA are hugely grateful to Adam for his ongoing support."
Source: Hospitality & Catering News
This story has been reproduced from the media. It does not necessarily represent the position of Dakshas Gourmet Catering.