For me as the party organiser, I had nothing to worry about. From being greeted by a big warm hug from you, I could see it was all under control in the catering tent and your team were working hard to ensure the food would be presented at its best. For our guests, they thought the food was superb. All displayed nicely and served quickly with a friendly smile from your staff
Angela Nightingale, Marketing Manager
LAN2LAN Limited
As a private premium student accommodation company situated within West Hampstead, The Nido Collection thrives in providing its residents with the very best experiences throughout their stay with us, Daksha and her team completely understood that and were on hand 24/7 to provide canapés to suit the needs of both the brand and residents for our annual 'Welcome Event'. The food met and excelled in terms of criteria given and credit must go to Daksha and the team for this, thank you for making the evening stress-free and enjoyable. On behalf of all of us at The Nido Collection we wish you the best for the future
Connor Ryan, Events Marketing
The Nido Collection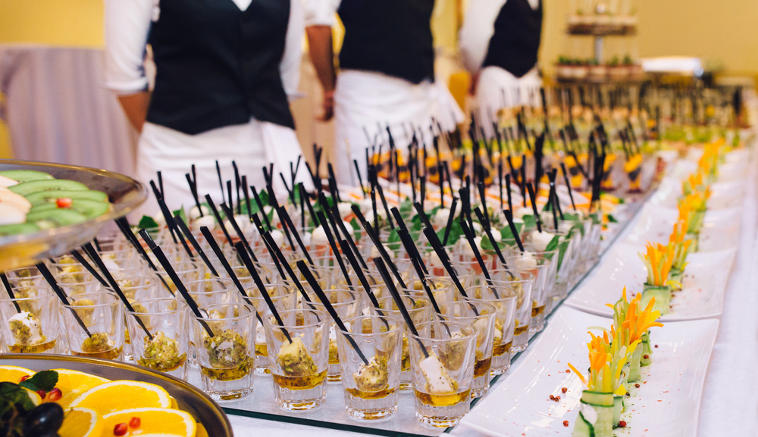 Daksha cooks wonderful food tailored to any occasion. I've lived for about five years in the subcontinent, and Dakshas is some of the best desi food I've had in England.
Jude Latham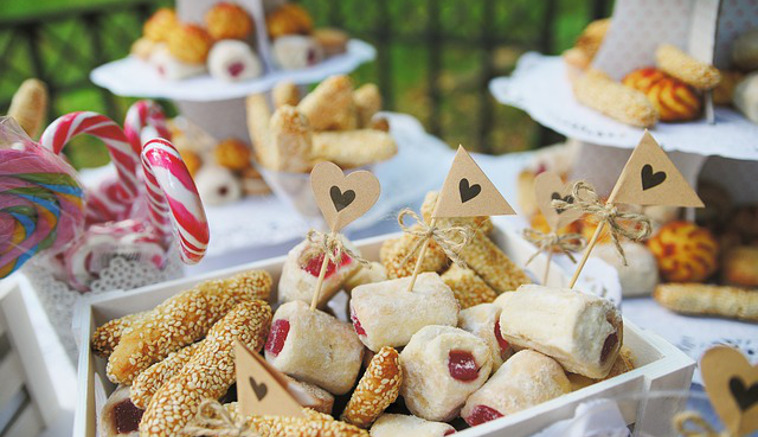 I will always remember Daksha for helping me build a dream menu for my wedding reception. She did not give me a menu list like all standard caterers do. She asked me what my favourite cuisine was and then helped me create a bespoke menu. She accommodated all my requests and helped me decide a menu that captured my wishes and yet was suitable for the guests. She had some unique ideas (popping candy Eaton Mess!) that truly made the feast memorable.
We ended up with a modern Indian take on the canapés and Thai for the mains. Daksha was so passionate on the finer details – she even sources the perfect crockery to match each course and make the experience grander.
I can't commend Daksha and her team's efforts enough! She will transform any event from a standard function to talk of the town – literally all my guests complimented the food that night!
Jay Ruparelia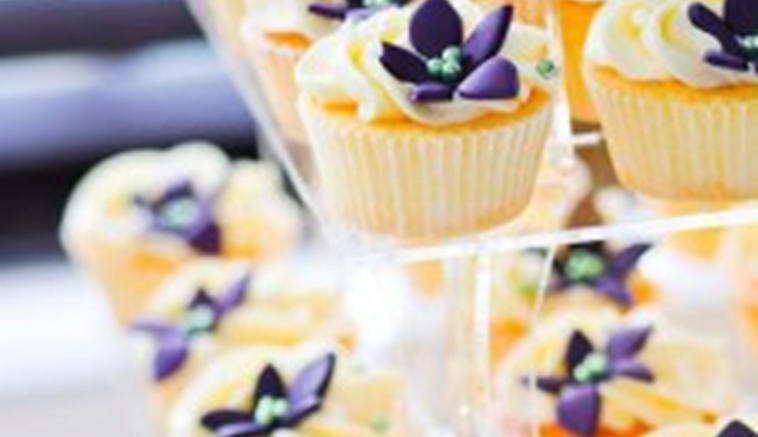 From the moment we spoke to Daksha, we could rest assured that she would take care of things just the way we wanted. Even when you welcomed us for the food tasting it was so lovely to feel welcomed into your house; it showed that you really do take a personal interest in all aspects of your arrangements.
The food and drink for the Grah Shanti, Sangeet, Wedding Breakfast, Lunch and Civil Ceremony was so perfectly planned out that all our 375 guests that attended couldn't stop talking about how yummy it was. Your eye for detail was the first quality we admire and you showed that in your food always.
We also loved the variation of cuisines and truly would recommend you to anyone!!
We will always be truly thankful for being part of and also making our wedding celebrations so very perfect!
Hima & Neel Ramanandi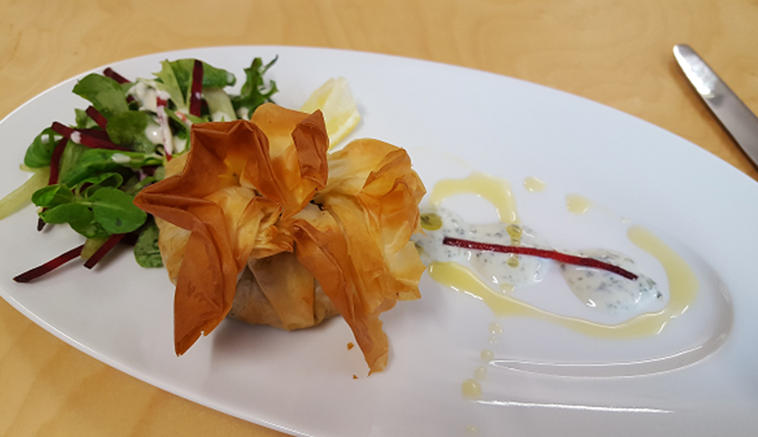 From the moment we spoke to Daksha, we knew we were in safe hands. She is a complete professional, and also a lovely lady that was a joy to work with! Once we described the type of food we wanted, she created a bespoke menu, giving us some fantastic ideas which we wouldn't have thought of ourselves. The food was amazing and beautifully presented – our family and friends loved it! All the dishes were cooked fresh on site, despite the venue not having a kitchen!
The commitment of Daksha and her staff goes above and beyond. She dealt with unforeseen obstacles on the day to make sure everything went to plan. If you want a personal touch where you work with a professional chef then Daksha is the lady for you. We are still fantasizing over our wedding menu, and looking for the next family celebration where we get to eat Daksha's food again!
Deepa & Josh