In the world of events, a run sheet is a comprehensive minute-by-minute to-do-list that summarizes all activities, which will take place on the wedding day. These vary from setting up the times your cars, photographers, and suppliers arrive, to bridal dances, and speeches. Nevertheless, a run needs to be well thought, approved by your different suppliers, and perfectly timed.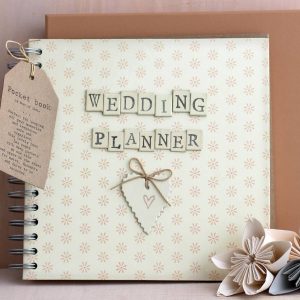 Why do you ask?
The run sheet is an outline of how your wedding day will run. The details of the day need to be on this schedule so that everyone participating in the day gets to understand what is happening. Your wedding has many activities taking place, and it is essential all the suppliers understand their roles. Your day as a bride/bridegroom will be hassling free if you have the schedule well tuned.
What is on the Run Sheet?
The arrival time of all your suppliers; when they get in, how long they will take to set up, and the time they leave
A clear summary of where every supplier needs to be and when, for instance, the ceremony arrival time and the setup time.
A precise breakdown of the ceremony: groomsman arrival, time to play music, appearance of the bride, and the exact time for the speakers
The analysis of the reception session such as photos duration, speeches, bouquet toss, meal times for guests, and suppliers, arrival of the bridal party, cocktails, music session
A contact list of your suppliers together with their personal information
Details of your backup information like alternative location for photo shoot, and additional contact numbers of suppliers
Notes of significance, for instance, if there will be need for particular seat placed out for your garter toss, a surprise dance or announcement, or how utter names
Here is how to create a Run Sheet
Open new excel document and start creating your run sheet. The earlier you begin, the easier it will be to handle the wedding plans. Most notably, this is a job in progress. It will progress and change during your preparation process.
To begin, establish a simple follow day program where you will list the time of every activity. Further, you will be expected to break it down all the events of the day. Here is an example
Have a column for the action and time slot
A column of the person in charge such as the name of the supplier
The final column should comprise of extra details like delivery areas or contact information of the suppliers
Why is it Important
A run sheet permits you to enter all the documents of all the supplier that you intend to hire and everything you need people to know. Never book a supplier until he/she agrees to work with other suppliers listed and with your run sheet.
The run sheet helps you to know how long you need to work with the suppliers and the reasons why you are hiring them. For instance, if you want your videographer and photographer to work for seven hours, you might let them start when you are dressing and finish after the cake cutting session. Thus, ensure everything you want them to capture takes place somewhere in between the allocated time. Imagine the money you will save with having an accurate run sheet.
Make sure you have your run sheet ready at least two weeks prior the wedding. Yes, there will be some adjustments coming through. Further, it is a thrilling tool for ensuring that nothing goes wrong. Include every activity-taking place on your wedding day. Your major challenge will be to provide that it is simple for every supplier to follow. Use a white paper and clear codes as a substantial amount of your time need to be utilized in perfecting the run sheet.
Provide all the suppliers a copy before the wedding. In fact, you can share the run sheet with your suppliers immediately they are hired. It is essential to have a run sheet for all your wedding suppliers as it helps them to work more competently together. The suppliers will know each other and avoid offending each other.
Just PM me if you need some more advice on how to prepare and include in your run sheet.