I came across Daksha's website as I was specifically looking for desert canapes, and I'm so glad I did. Daksha completely understood what I wanted; our reception was only 3hrs long so it was all about getting straight to the party and serving some amazing deserts. After one phone call I knew she would be the right choice for me. We had a few email exchanges deciding the menu but I left it down to Daksha for suggesting most of it. The end result was 7 amazing unique canapes which all our guests loved. What really made it extra special was she met my requirement for some gluten/starch free deserts which turned out to be one of favourites! I cannot thank Daksha enough, a true professional and perfectionist. I will definitely be in touch in the future!
Anisha & Gajanan Samant
I wanted to thank you for the most wonderful meal you prepared with my mum for my birthday party. Every mouthful was a sheer delight. We have rarely eaten such divine food. We are lovers of Indian food and often eat out, but your cuisine beat almost any place we have been to. The only problem is once you have eaten food of this quality everything else will be a bit of a disappointment.
I know my mum really enjoyed cooking with you, and hopefully she has picked up a few tips. It was fun to hear the stories about how the dishes were made. You are a very gifted chef and it was kind of you to share this with us and a real birthday treat for me. So thanks for creating a meal that I will genuinely remember for a long time.
Raphael Heath
I happened to get to know Daksha accidently when one of my colleagues gave me charge of organising the yearly Diwali celebrations at work.
Daksha was a sheer pleasure to work with. She has a very pleasant personality and is 'always happy to help' with a big smile and every ready suggestions to ensure the event is catered to the T.
I have no words to express how delectable her food is and how much everyone at the Diwali party appreciated it and were queuing for more. The following year, I was tasked with organising the Diwali party again and the first question I was asked was ….'are we getting the same caterer as last year, she was outstanding!" I don't think anything more needs to be said….
Once Daksha takes charge of an event, you can rest assured that she will leave no stone unturned to make sure everything is delivered to perfection. I do wish her all the very best and am sure with this level of service and food quality, she will achieve great success.
Parul Malhotra
Poeticgem Ltd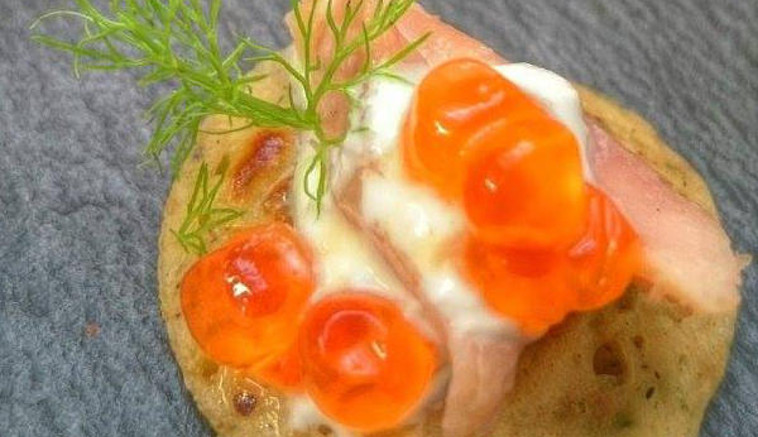 My wife and I normally go out for lunch to celebrate her birthday, but with a 5 week old baby I wanted to do something at home instead. I asked Daksha if she could recreate a restaurant experience for four – she promptly came up with a fantastic-sounding menu and the food certainly did not disappoint!
She and her staff worked miracles in our tiny kitchen and every course was absolutely delicious. They even looked after our baby for a while and managed to get him off to sleep!
The kitchen was left impeccably clean and there were some leftovers for the following day! I would have no hesitation in recommending Daksha for a fine-dining experience in your home.
James Harrison
Private house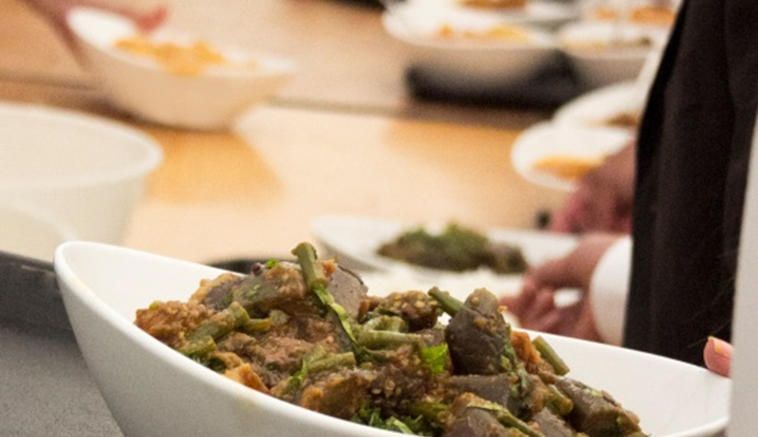 Thank you so much for producing such a memorable meal for our wedding. We have now caught up with all our guests one way or another and the reviews for the food involve lots of 'thumbs up'. Inevitably a number of people approached the 'smorgasbord' of vegetarian delights with intrepidation but they all loved it and it will certainly help our wedding day stay long in our and their memories.
We enjoyed working with you in the run up to the day and really appreciated your considerable efforts on the day. Thanks again and we look forward to sitting down to a Daksha created meal in the future.
Rachel and Emil
Battersea Arts Centre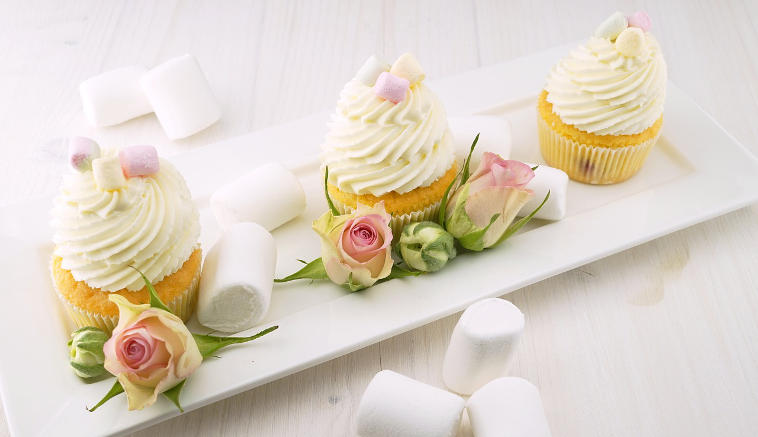 We first experienced Daksha's catering at my cousin's wedding and we were all amazed. It was the best wedding meal we had ever had. Nevertheless we looked at other caterers when it came to our wedding and Daksha was able to provide a very competitive package while providing the selection of dishes we required.
I work in the events industry and am quite specific about my requirements. Daksha spent a lot of time with me and my then husband-to-be to ensure thatwe were comfortable with the offering and working with us to provide us a great menu for our buffet lunch and sit-down dinner. The key thing that made us pick Daksha over the other caterers out there is her attention to detail(as well as her amazing cooking).
We received a lot of compliments on the food from our guests on the day. For the buffet lunch, Daksha provided a selection of Guajarati and East African snacks, offering guests a different experience to the usual Indian buffet. In the evening we had a sit-down meal for 320 guests. Daksha provided amazing starters, with more food than we could have imagined. The fish bhajia and chilli paneer are a must. Daksha's food is exceptional and tastes great.
We really appreciate all the hard work on the day and the prep in the run up to the event. I would definitely recommend Daksha to my friends and family as she has a very unique service offering, which cannot be found elsewhere.
Ashna and Neilesh
Copthorn Effingham